Start of law school: Orientation 2022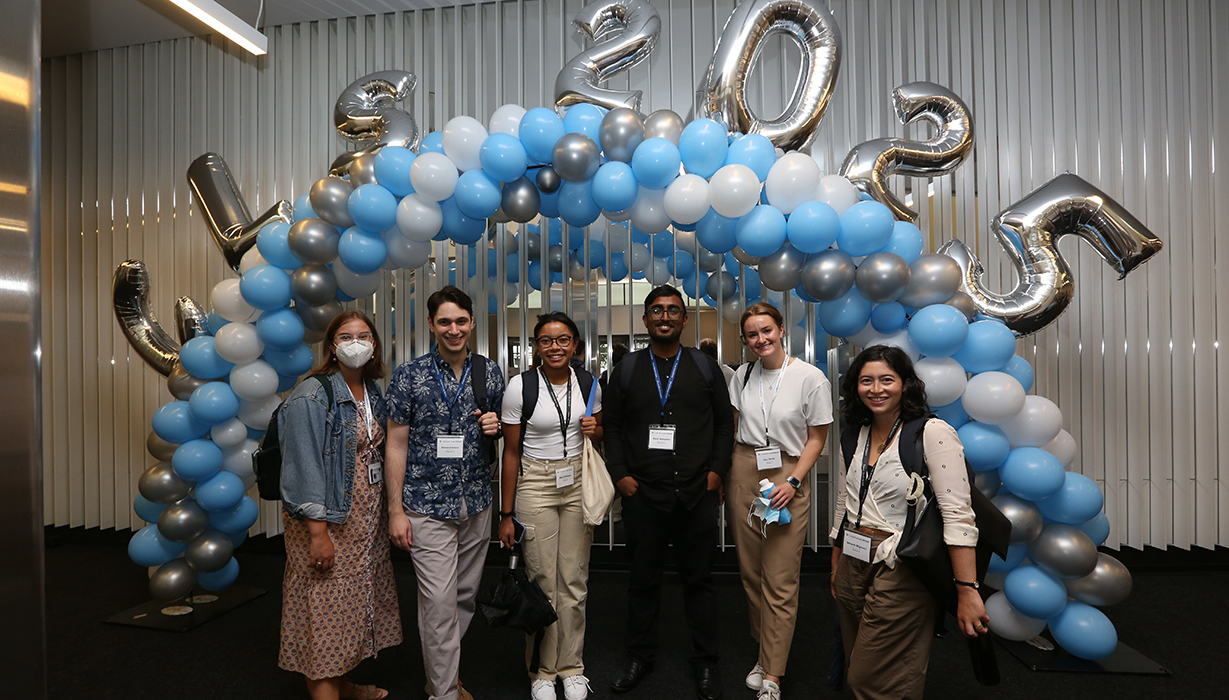 Touring campus, asking questions at faculty panels, snacking at a food truck fair, stretching in a yoga class, listening to career advice from former U.S. Attorney Preet Bharara '93 – the new Columbia Law School students spent their first days on campus making new friends, finding community, and preparing for the upcoming semester. Watch the video (above) to learn more about the JD and LL.M. Classes.
"Lawyers have a special place in the guardianship of democracy. . . . Early in your journey through law school, you also climb a stool to the workbench of democracy. You will learn how to use new tools, implement new processes, including learning from those who have very different experiences from yours. And I say to you today, accept the mess of this project. Find ways to get along. —Gillian Lester, Dean and Lucy G. Moses Professor of Law
JD Class of 2025 Facts
73% of class members have academic or professional experience beyond college.
They speak over 60 languages.
They include a dancer, a poet, a beekeeper, four-time junior Olympic champion and an ultramarathoner.
One student has competed in the Westminster Kennel Club Dog Show since age 4, and another has performed at Carnegie Hall and Lincoln Center.
"The Class of 2025 share an irrepressible spirit and an enduring sense of purpose. . . . You are multi-hyphenate. You know, podcasting, playing instruments, polyglot language, competitive sports game, artist, solving Rubik's Cube, watching 3,000 movies, making documentaries, writing novels , chess, instagram influence, intellectual foundations, self-care gurus. And now we can add "aspiring lawyers". You are impressive and in excellent company. —Nkonye Iwerebon '93, Associate Dean and Dean of Admissions
LL.M. Class of 2023 Facts:
Class members represent 66 different countries.
They include Fulbright scholars, a published author, an art historian, a former flight attendant, a mountaineer and a classical guitarist.
Student Followed First Amendment Law With Columbia University President Lee C. Bollinger '71 While Bollinger Argued Gratz versus Bollinger and Grumble against Bollinger before the United States Supreme Court.
They have an average of 5 and a half years of professional experience.
"This 10-month LL.M. program will change your life in ways you can't imagine now. The people in this room will challenge you to think differently: the way you approach a legal issue, the way you frame a problem, the way you craft solutions, maybe even ask yourself why you believe the things you believe in. —Julie Sculli, Assistant Dean of Graduate Programs
Pictures of orientation 2022