Rockson-Nelson Dafeamekpor: Leaked Law School Exams – GLC IEC Must Be Disbanded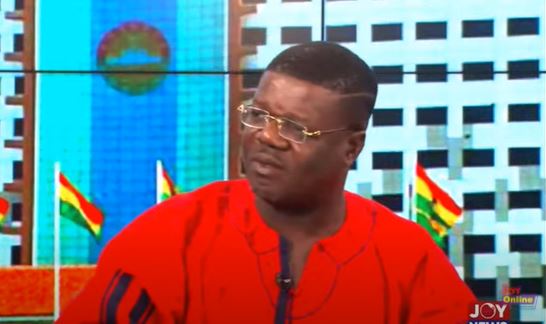 Hours before the Ghana Law School Entrance Examination is due to take place today, September 23, 2022, reports indicate that the document has leaked, leading authorities to ponder the way forward. follow.
This came at a time of wide public debate about opening up access to law school in Ghana, given the growing interest in people wanting to train in the legal profession.
As a result of public concerns about how access to law school is being restricted by means including requiring attorney applicants to sign undertakings that deprive them of their rights, including the right of not appealing for making remarks, coupled with the unpublished success criteria, desperation remains the only means by which many people would commit to accessing legal education.
It remains a challenge that while this institution may not be the only institution to record exam leaks, we should be reminded of the prestige with which the profession is associated. The respect and trust enjoyed by the profession remains one of the cardinal principles of integrity worthy of protection.
The situation becomes worrying when these leaks become regular. On July 14 of this year alone, the Independent Review Body of the General Legal Council had to cancel the civil procedure test which was to be taken on July 15, 2022.
On or around July 28, 2018, similar incidents were reported in the media regarding Ghana Law School Entrance Examination papers being leaked hours before the paper was due to be written.
The more these cases are recorded, the more questions it raises about the body responsible for the examinations. Moreover, it is spreading panic among students and the general public who are interested in receiving professional legal education, including critics of the Council.
The General Legal Council must, as a matter of urgency, ensure that measures are put in place to prevent these incidents from happening again in the future. It must, as a priority, ensure that investigations are opened to flush out the person(s) responsible for these incidents.
The general public must have strict confidence in the legal profession, although discussions continue to dominate on facilitating access to professional legal education in order to provide quality and qualified lawyers for the various legal services that are needed in this country and beyond, and for In this case, the General Legal Council, through the independent review body, must guarantee the integrity of the system.
Sign:
Rockson-Nelson Dafeamekpor, Esq.
MP, South Dayi
Member, Committee on Constitutional, Legal and Parliamentary Affairs, Parliament of Ghana.